Unscheduled Transfer Palm Bay Resort - Hamilton Island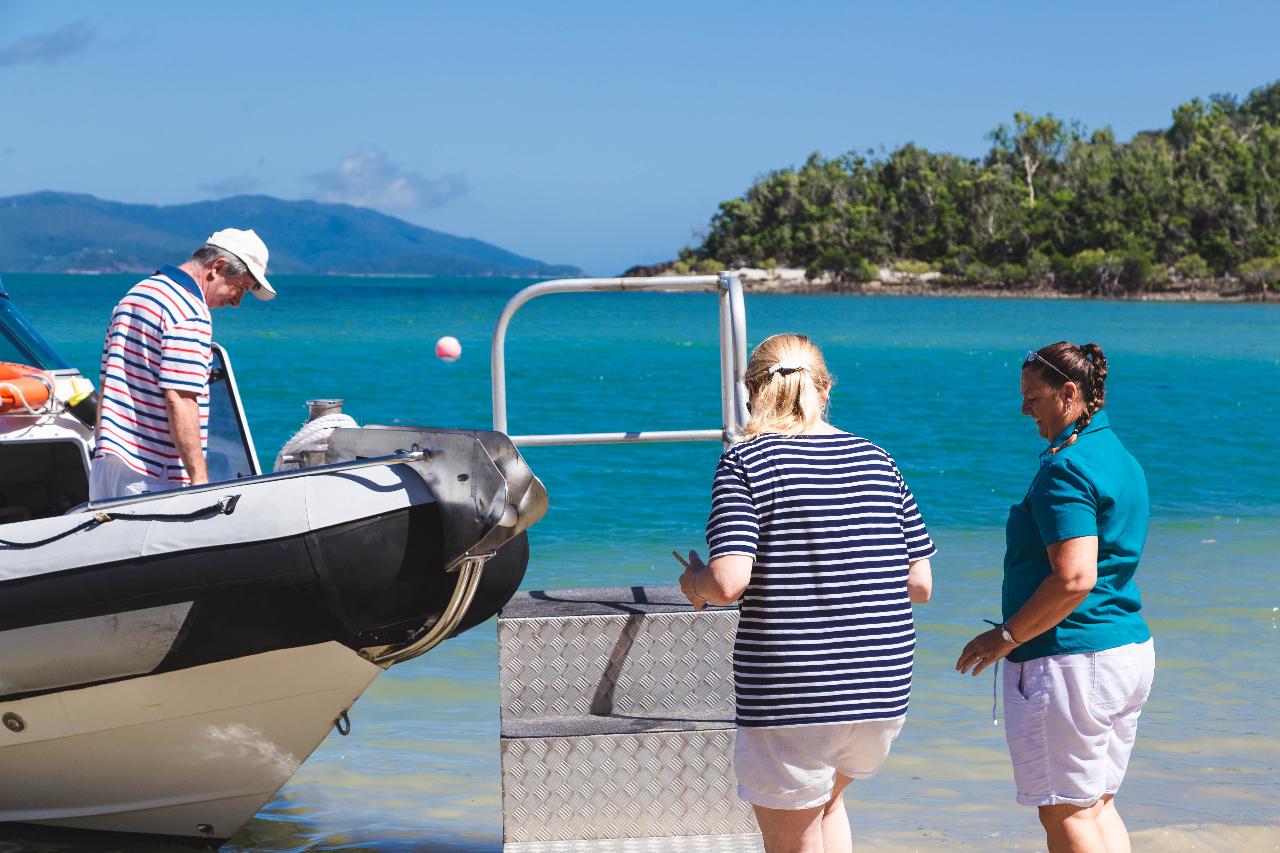 Duration: 30 Minutes (approx.)
Location: Long Island, QLD
Why fly into Hamilton Island?
Mars Charters offers the only Direct Transfers from Hamilton Island to Palm Bay Resort.
Only a 3 minute transfer from Hamilton Island Airport to our vessels, via Resort Link (or a 10min walk).
No long bus rides, changing of vessel or multiple bus transfers - it only takes approximately 40 minutes from Hamilton Island!
Do your shopping at the IGA supermarket on Hamilton Island when you arrive. (just at the top of our marina berth!)

Unscheduled Transfer Pricing
Groups of up to 4 passengers - $300 minimum charge
Groups of 5 or more passengers - $75 per person
Note: If you require more than 8 passengers to be transferred, please contact us.